Downtown LA and Mr. Broad
For anyone who's made the rounds of the LA contemporary gallery scene, most of you have already encountered the Broad wing at the LACMA. Broad of course stands for Eli Broad, an astute businessman who's made quite a name for himself in LA's elite contemporary art scene.
Broad's wing at the LACMA is one of the must see staples to take in Basquiat, Warhol, Cy Twombly, Jasper Johns and Jeff Koons all under one roof. Broad has also done us the favor of salvaging LA's other museum the MOCA in the past year, funding from his own pockets to maintain the bleeding budget that has plagued most art institutes throughout the city. Just this week however, it was announced that Downtown LA will be graced with even another gem care courtesy of Mr. Eli Broad. Take note friends of the Broad's very own museum to break ground on Grand Avenue.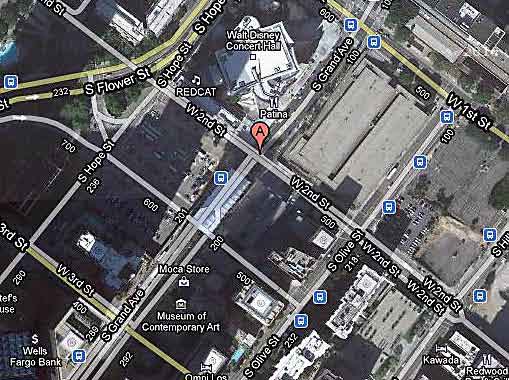 The architects that were chosen for this great feat is none other than New York based avant garde architecture firm, Diller Scofido _ Renfro. The firm is known for pushing and blurring the limits between art installations vs architecture. The Broad Museum is expected to be completed by 2012, right next to the current Disney Concert Hall, a warm welcome to the further expansion of LA's metropolitan landscape.
Below is an interview conducted by Charlie Rose with the trio masterminds:
Labels: Andy Warhol, Broad Museum, Contemporary Art, Cy Twombly, downtown los angeles, Eli Broad, Jeff Koons, LACMA, MOCA